Boston, lovingly referred to as Beantown, is the capital of Massachusetts. It's mainly known for its history and role in the foundation of the US, but it's also a hot spot for restaurants, shopping, and more. The city is home to over 30 different colleges and universities, which means that there's always something to do. We've collected our top tips below so that you can get the most out of your trip and leave feeling like a local.
The T tends to run behind schedule, so make sure to allot for extra travel time.
You might think that Mike's Pastry is the best in the North End, but Modern Pastry is just as good.
Cambridge (home of Harvard) is actually across a bridge which makes taking public transportation not impossible, but kind of difficult. We'd recommend taking an Uber to save time.
All the cross streets in Back Bay (Boston's downtown neighborhood) follow the alphabet from A-G, which makes finding things easy.
If you don't want to pay big bucks for Boston parking, park outside of the city at the end of the T line. We'd recommend Alewife and Ashmont on the Red Line.
The most luxurious Newbury Street shops are closest to the Boston Garden, with more boutiques and chain stores as you head towards Mass Ave. 
We love our sports (maybe because we're the best), so when there's a game… prepare for a packed city, both on the streets and on the T. Watch out for Fenway and North Station!
You can actually kayak down the Charles River to get the best Boston skyline views.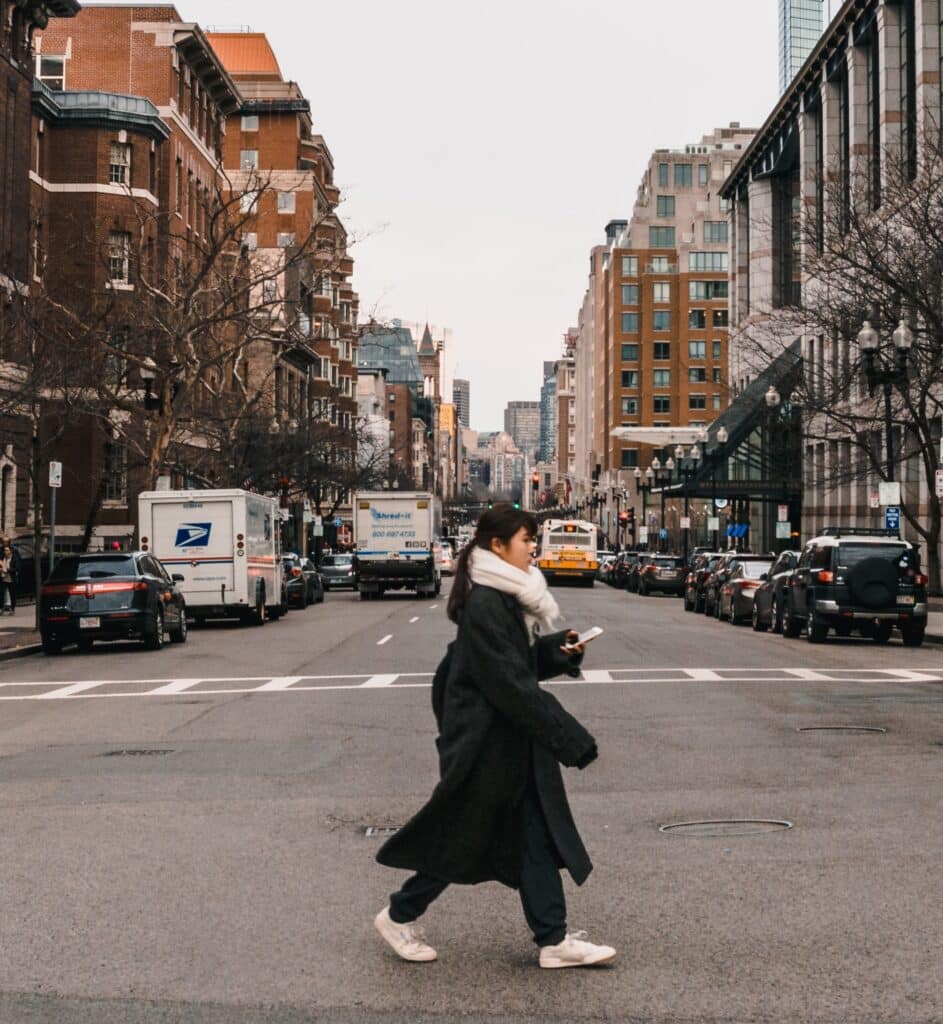 Boston's Best by Neighborhood
We talked to a few locals and compiled their favorites into a quick guide for you to follow as you make your way through the city.
Back Bay/Newbury
Must Eat: Joe's American Bar and Grille
Must Visit: Boston Public Gardens
Must See: The Prudential Rooftop
Seaport
Must Eat: Committee
Must Visit: The ICA
Must Drink: Harpoon Brewery
North End
Must Eat: Mamma Maria
South End
Must Eat: Frenchie
Must Visit: SOWA Market
Fenway
Must Eat: Tiger Mama
Must Visit: Isabella Stewart Gardener Museum
Must See: Time Out Market
Government Center
Must Eat: Mariel
Must See: The Freedom Trail
Cambridge
Must Eat: Longfellow Bar
Must See: Harvard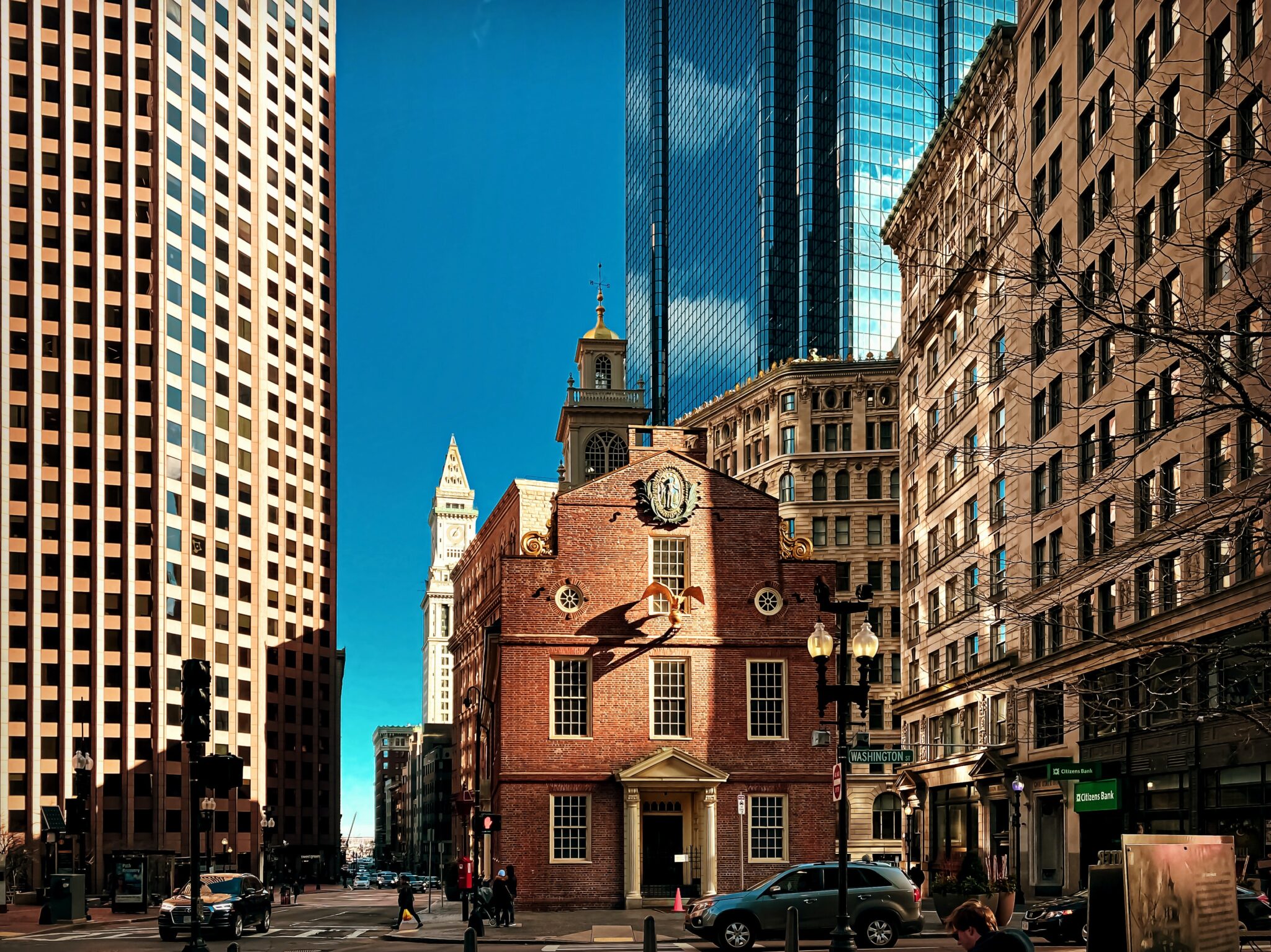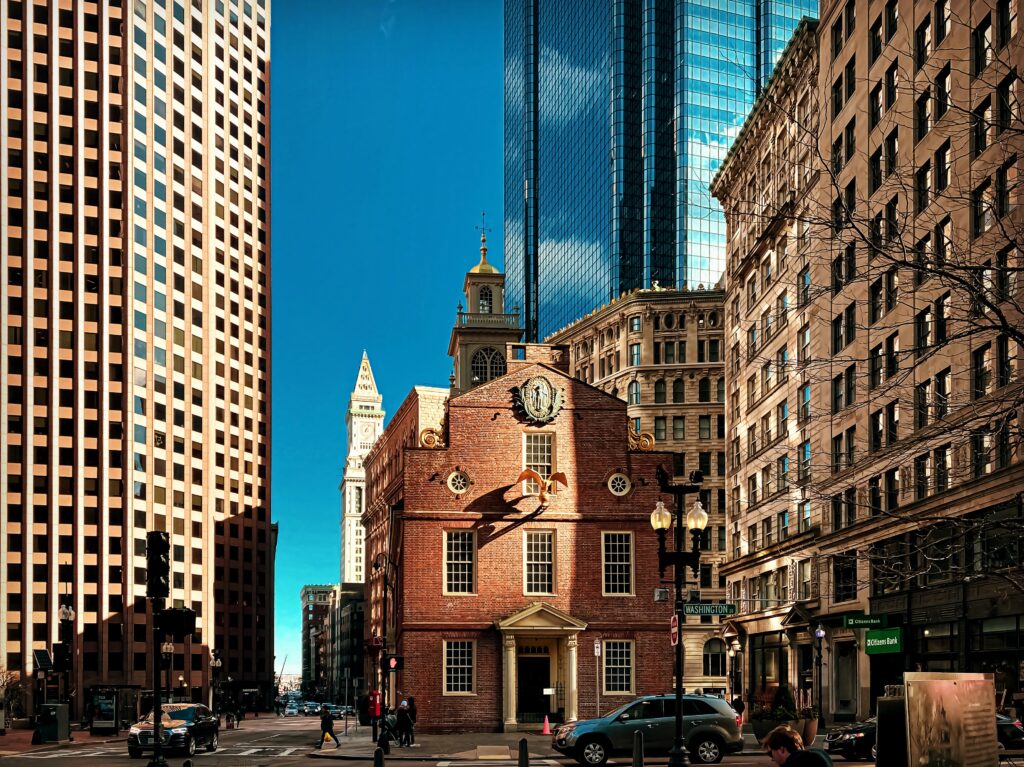 Boston is so packed with history that around every corner there's something to learn. Even though it's called the walking city, we don't expect anyone to actually walk the whole thing, so here's a cheat sheet. Visiting these spots is like a history class… with the fun professor who doesn't give you any tests.
1. Paul Revere's House
Revere is best known for his midnight ride, but he was also a silversmith! Learn all about Paul Revere's life on an informative self-guided tour.
2. Fenway Park
Need we say more.
3. Boston Tea Party Museum
Float and find out about the unlikely relationship between taxation and tea.
4. Old North Church
A notable stop on both the Freedom Trail and Paul Revere's Midnight Ride that will
shed some light on the American Revolution.
5. Granary Burying Ground
A cemetery that is the resting place of many notable historical figures including John
Hancock, Paul Revere, and Sam Adams.