It's around noon… your stomach is rumbling and you are ready to indulge in a delicious New Orleans-style lunch. Trying to figure out where to go? Heirloom has you covered! No, we don't mean we will pay for your lunch (ha!), but we have scoured all of NOLA to put together this killer list of the absolute best lunch spots in New Orleans.
Craving a sandwich for lunch? Put Turkey and the Wolf at the top of your list. With a 90s NOLA vibe and sandwiches to die for, this is not a place you want to miss! The collard green melt is an absolute must, but so is the bologna sandwich with chips… yes, they actually put chips in the sandwich. This is not your typical sandwich joint, and that's what makes it so special.
Killer PoBoys is located at the back of the Erin Rose bar, because where else could you find some of the most iconic po' boys but served out of a window in the back room of a dive bar in New Orleans? If you are visiting NOLA for the first time and want to try a po' boy, we 100% recommend visiting Killer PoBoys. They bake their own bread which is the key to their mouth-watering sandwiches. If you go, make sure to try the pork belly po' boy. Do keep in mind though, they are closed on Tuesdays! A local favorite.


Next on our list of the absolute best lunch spots in New Orleans: Pythian Market is more than just a food hall in downtown New Orleans. In the market, you'll not only find local food, but also a craft bar and curated retail vendors. Pythian Market is a gathering place for food, community, and commemoration of New Orleans culture.
The Pythian Market is (big surprise) located in the Pythian, one of the most celebrated buildings in all of New Orleans. Constructed in the 1900s, this building is instantly recognizable with its unique architectural style. The building has an interesting history, as it once served as a gathering place for the African American community during the Civil Rights Movement.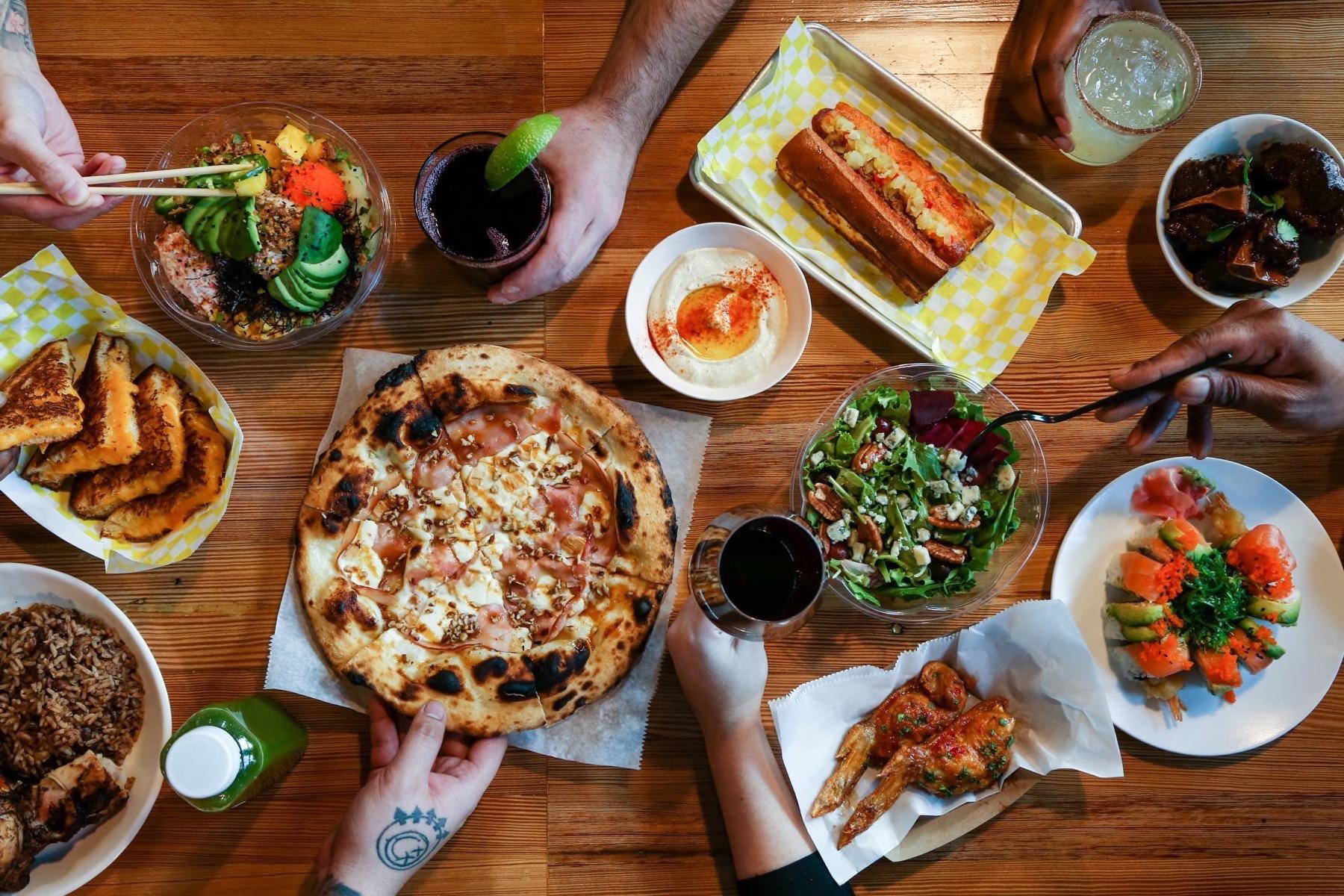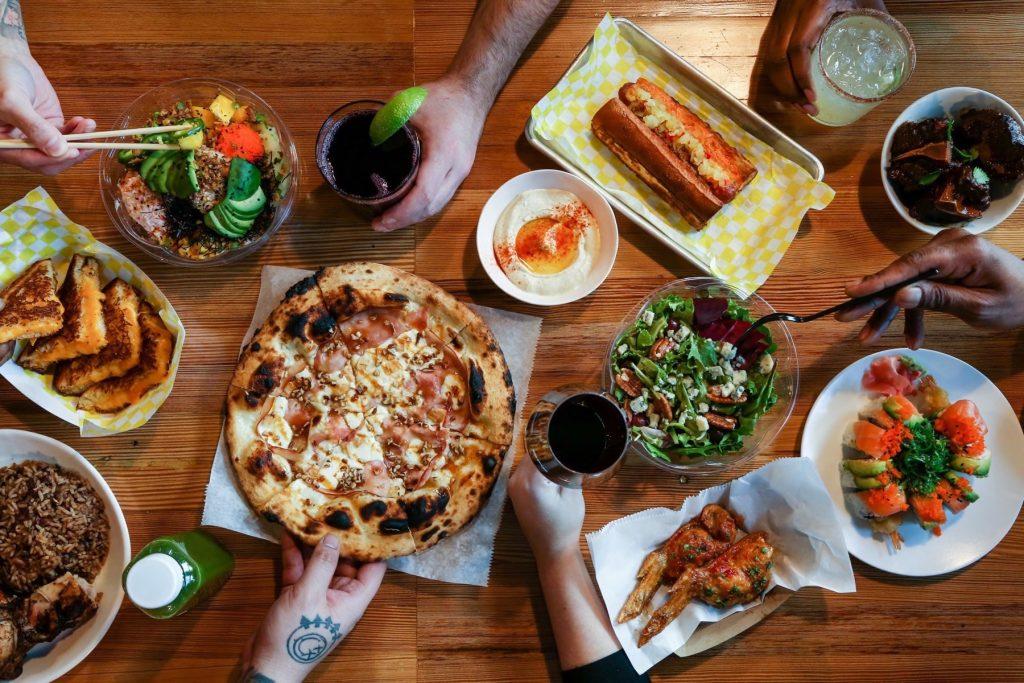 St. Roch Market is a bright and lively food hall featuring the perfect blend of local food and beverages. If you are looking to explore a variety of new cuisines with a hint of New Orleans flavor, this should be number one on your destination list.
With a mix of eleven different dining options all curated by top local chefs, and an award-winning craft cocktail bar, this hall is bound to serve something everyone in your group will love. The Market offers dining throughout the day and into the night, though we recommend this as a fun lunch spot!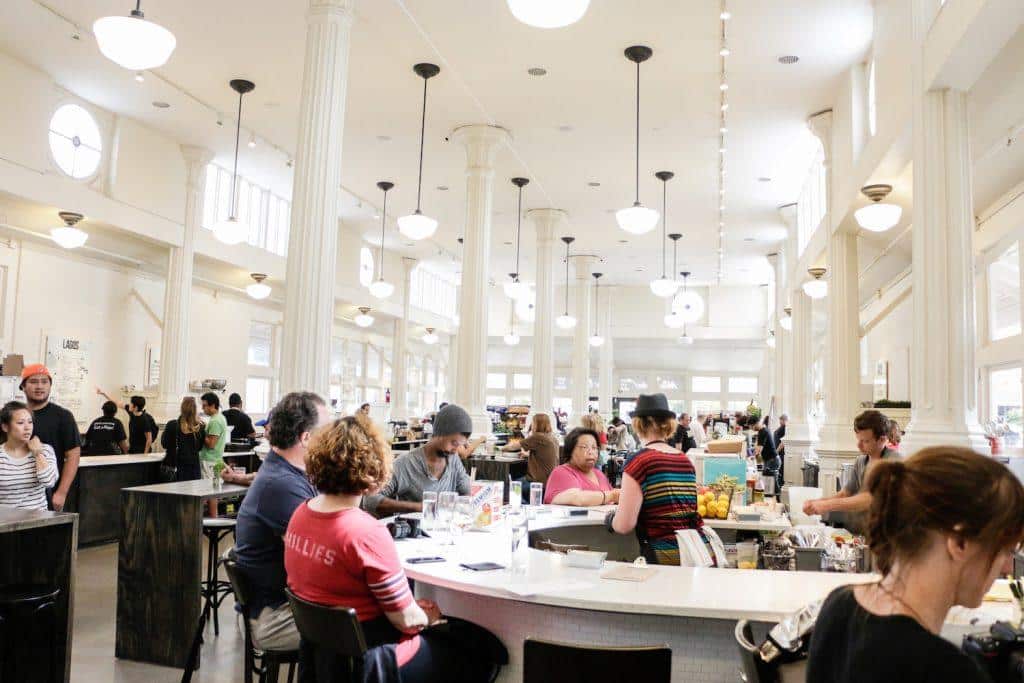 Offering both breakfast and lunch, Paladar 511 is located in the Marigny and known for being a foodie hotspot. In the kitchen, local and imported talent come together to serve one-of-a-kind pizzas and pastas that you will spend the following weeks dreaming about. The interior is a cross between rustic-industrial and luxurious, with furnishings that create an unreplicable lofty ambiance.
Ready for dinner? Check out our top dinner and bar recommendations next!